11 Easter Egg Decorating Ideas
Easter is one of my favorite holidays because it's a celebration of life. Spring flowers poke their way out of their underground slumber and leafy buds start to emerge from the trees. The grass turns green and the earthy scent of the season fills the air. And of course, we celebrate the resurrection of God's Son, His gift of life to the world. Eggs are the symbol of life and today I'm sharing 11 Easter egg decorating ideas to inspire you.
You'll find links below for the tutorials if you choose to make any of these for your Easter celebration.
Crepe Paper and Feather Eggs by Carolyn's Homework
Paper Napkin Decoupaged Eggs by Homemaking Hacks
Naturally Dyed Easter Eggs by Wicked Spatula
Confetti Easter Eggs by Love the Day
Gold Polka Dot Eggs by Homemaking Hacks
5 Minute Stenciled Eggs by The Country Chic Cottage
Stenciled Herb Dyed Eggs by Upstate Ramblings (love these!)
Marbled Easter Eggs by Carolyn's Homework – My neighbor always made eggs like these and I think they're so elegant and pretty.
DIY Speckled Eggs by yours truly. This is one of the Easter egg decorating ideas I always wanted to try and finally did. Lucky for me, I found hollow, white paper mache eggs at the craft store, which meant I didn't have to blow the eggs out of the shells.
Chalkboard Paint Eggs found at Houzz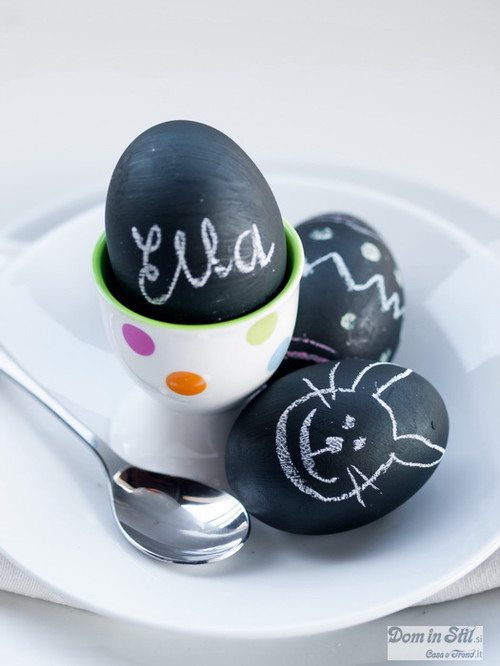 Crocheted Easter Eggs found at Houzz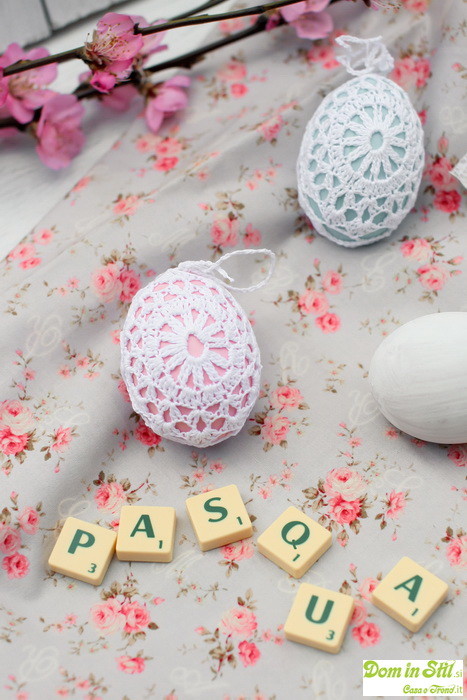 I hope you've found Easter egg decorating ideas that you might want to try. As a kid we always bought the dye kits to decorate our eggs. I always loved this spring craft, but none of us would eat the colored hard boiled eggs. Seems like such a shame that all those eggs went to waste.