When I was a freshman in high school and cleaned house for Mrs. Ashby, I admired her butler's pantry and told myself I would someday have one. Her service pantry was a small hallway between her kitchen and dining room and was the first one I had ever seen. She always had a bottle of brandy tucked by the small sink and drank her libation out of an English tea cup. Since then I've always been fascinated by butler's pantries.
Clemson Architects & Building Designers Studio 511
The butler's pantry was a place for service staff to store the family's silver and china under lock and key. Typically it was a small hallway or room between the kitchen and formal dining room.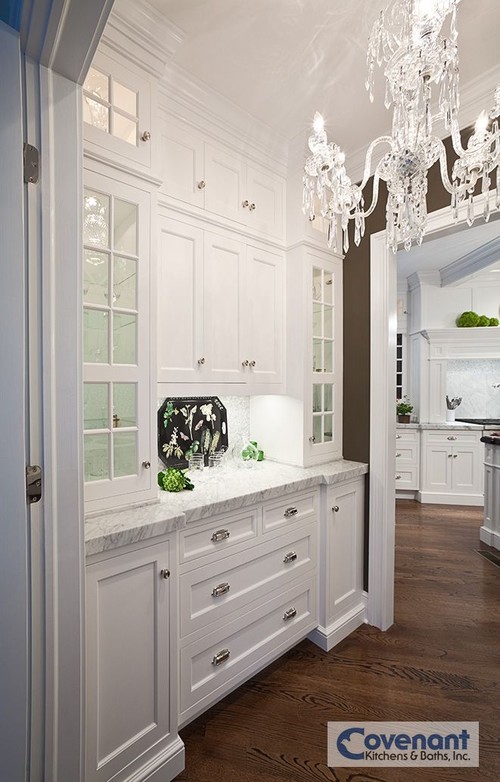 Covenant Kitchens & Baths, Inc.
This space was also used to stage meals back in the day.  In today's world, we simply refer to them as a wet bar or a storage pantry.
Hyannis Kitchen & Bath Fixtures Horgan Millwork, Inc.
Rich wood and leaded glass cabinets create a gorgeous craftsman style butler's pantry.
Seattle Architects & Building Designers
Why not add a little color to a butler's pantry? You can go soft …
Portland Cabinets & Cabinetry Pennville Custom Cabinetry
… or go bold with red!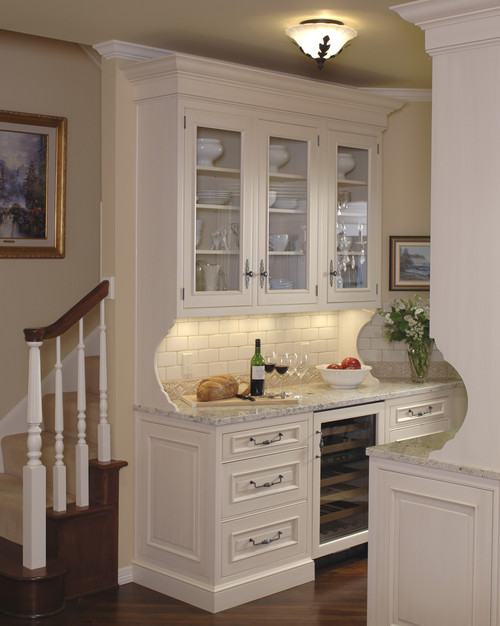 Portland Design-Build Firms Mosaik Design & Remodeling
Hubby and I were looking at model homes recently and were surprised to see the return of the butler's pantry in several of the models.
Golden Valley Design-Build Firms Gonyea Homes & Remodeling
You could easily add a butler's pantry to your own home with a standalone unit like this one.
Los Angeles Architects & Building Designers Tim Barber LTD Architecture & Interior Design
I love this butler's pantry tucked in a corner. From the cozy wine cabinet to the glass front cabinet doors, I think it has an understated charm. Plus I love that silver serving tray!
Palo Alto Architects & Building Designers FGY Architects
You could easily convert a closet space into a functional butler's pantry like this one. It really wouldn't be that hard to do.
New Hope Home Builders Worthington Custom Builder Inc.
This one has a bit of beautiful French Country style to it. I haven't seen a butler's pantry I don't like, and I'm still waiting to have my own one day … just like Mrs. Ashby's house … except mine will be stocked with a glass of wine instead of an English tea cup filled with brandy!